Birmingham is an incredibly vibrant city, with so much going on, so we decided to dedicate a blog post to all things Brum. TKStarley moved to Birmingham not long back and are thoroughly enjoying our time in the UK's second city.
Birmingham is getting a whole lot bigger with new developments in the pipeline and taking shape all over the city. Let's begin with the magnificent redevelopment of New Street Station, which opened a mere few weeks ago and is the UK's busiest station outside London. The station is a major rail network hub in the Midlands and now better designed to facilitate the thousands of visitors it sees every day. The futuristic architecture has brought a very modern, sophisticated touch to the station and 21st Century Birmingham. Sitting above the recent development of New Street Station is Grand Central. The retail space really lives up to its name with over 300,000 estimated visitors in the opening few days and the likes of Cath Kidston, Pandora, Jaques Vert joining a 25,000 sq ft flagship John Lewis. We believe the addition of Grand Central will enhance Birmingham's retail landscape even more! Future grand projects taking place in Birmingham include Paradise and Arena Central, we are sure they will make as much as an impact as New Street Station and Grand Central on our exciting city.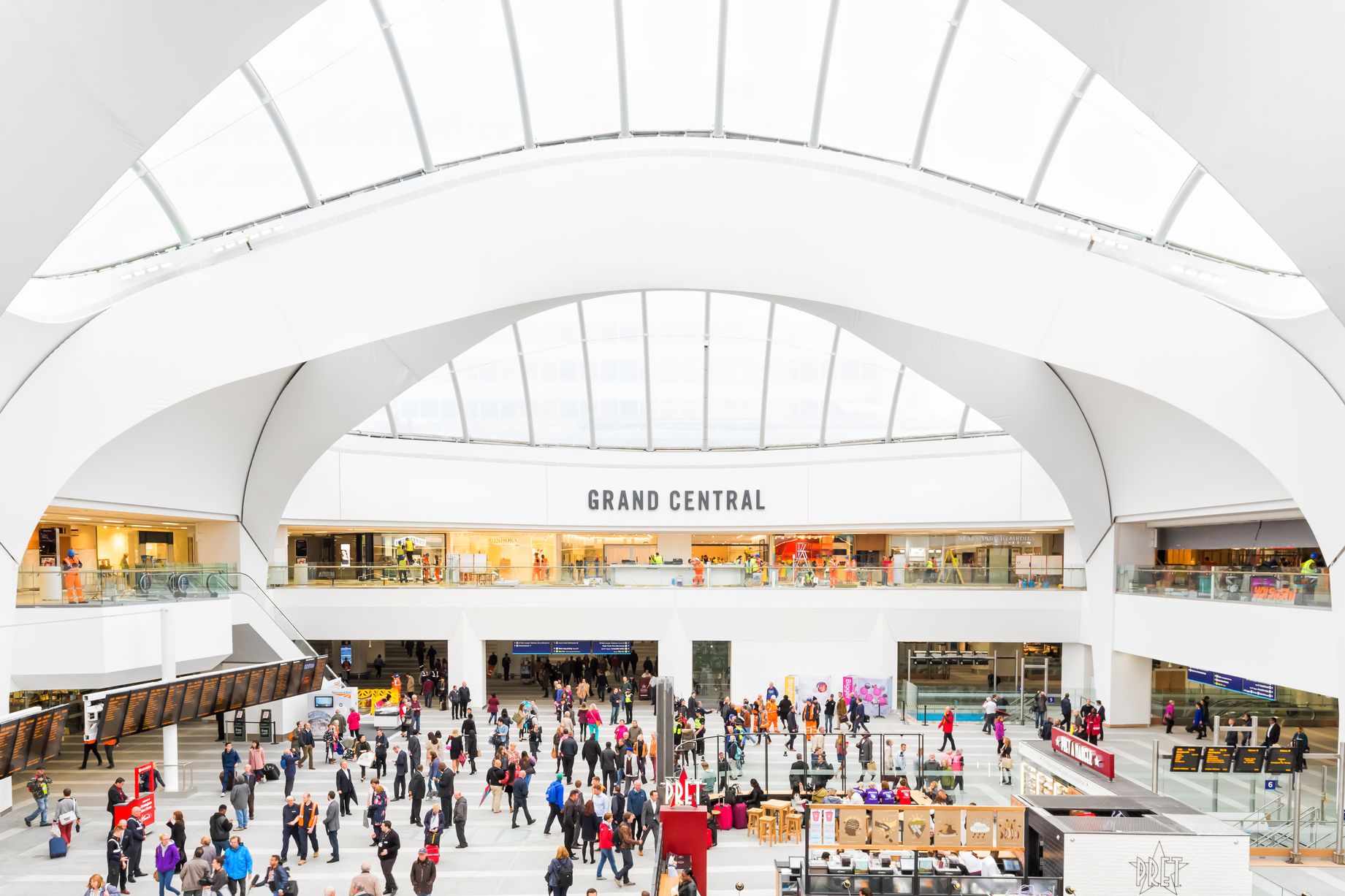 Photo credit: Birmingham Mail cc
The iconic Bullring first comes to mind when thinking about shopping in Birmingham. The shopping centre is full of stylish shops including giants Selfridges and Debenhams and a variety of places for dining. Recently, the Bullring has had a little reshuffle recently, with popular stores moving to more prime hotspots and the likes of River Island, Zara and Topshop & Topman all expanding this year. Something to look forward to is the development of Primark within the Pavilions. The move is thought to be gigantic with the retailer brand expanding to three times the size of their current New Street shop. The luxurious Mailbox have also started to unveil their £50 million revamp. The former Royal Mail Sorting Office is host to a number of globally well-known brands including Tommy Hilfiger, Hugo Boss and Emporio Armani and we have recently been welcomed to visit the stylish redevelopment of Harvey Nichols. You can really shop until you drop in Birmingham, and we are interested to see all the retail developments to take place.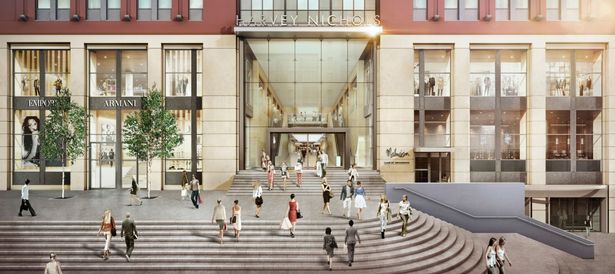 Photo credit: Birmingham Mail cc
We couldn't do a post about Birmingham and not talk about the tech scene. Tech is becoming a big part of the city and we are proud to be based at Innovation Birmingham Campus, the base for Birmingham's tech community. Innovation Birmingham brings together tech ideas and is a one-stop shop for innovators, entrepreneurs and investors looking to fund or develop tech startups with high potential. The great thing about Innovation Birmingham is you can get to know a lot of different tech companies and what they do with the help of the monthly Tech Wednesday meetup. If you are interested in joining and learning more about the tech community take a look at Silicon Canal, who also connect, support and promote the tech community in Greater Birmingham.
There are many great things about Birmingham not discussed in this blog, including its 5 Michelin star restaurants, fantastic library and the fact it's a host to many remarkable sporting events; hopefully we can talk about these in future posts!
If you think we can help you any way, please contact us. We are more than happy to talk through anything you may need help with and give our advice, hopefully over a cuppa or two.